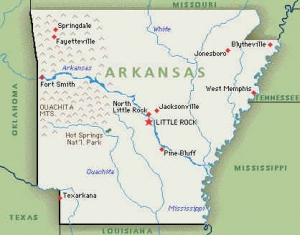 Today, the Arkansas supreme court ruled that the 2008 ballot initiative that banned gay and lesbian couples from adopting children was unconstitutional.
"Act 1 directly and substantially burdens the privacy rights of 'opposite-sex and same-sex individuals' who engage in private, consensual sexual conduct in the bedroom by foreclosing their eligibility to foster or adopt children," Associate Justice Robert L. Brown wrote.
According to the Human Rights Campaign, today's decision leaves only Mississippi and Utah that ban adoption for unmarried couples, including same-sex couples.
"The Arkansas Supreme Court has removed a discriminatory barrier for loving gay and lesbian couples who, child welfare experts agree, are equally able parents," HRC President Joe Solmonese said in a statement. "Too many children are in need of a loving home and the court has rightfully put their interests ahead of discrimination."