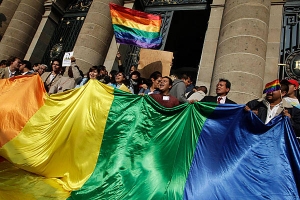 700 gay and lesbian couples have married in Mexico City since the city enacted the first law in Latin America to allow same-sex marriages a year ago.
The government said that 73 foreigners were among those married, and the rest were Mexican citizens. It says nine of those who got married were between the ages of 71 and 90 years old.
The federal government challenged the law but Mexico's Supreme Court upheld it in an August ruling.