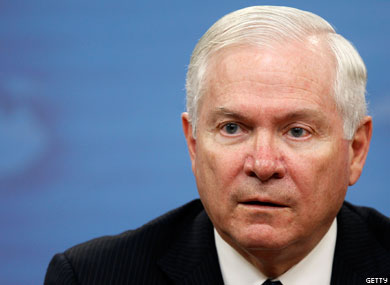 U.S. Defense Secretary Robert Gates has stated that Congress should act fast in order to repeal Don't Ask, Don't Tell, before new members take their seats.
In further comments, he was not optimistic that the current Congress would use a brief postelection session to get rid of the law known that bars gay men and lesbians from serving openly in the military.
"I would like to see the repeal of "don't ask, don't tell" but I'm not sure what the prospects for that are," Gates said Saturday.
Unless the lame-duck Congress acts, the repeal effort is considered dead for now.