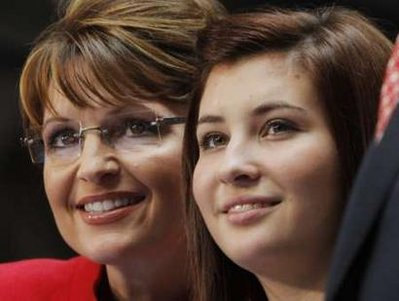 Sarah Palin's 16-year-old daughter Willow was caught calling someone a faggot on Facebook, according to TMZ, and this image – taken from the page itself.
She was responding to someone saying negative things about her mom's reality show, Sarah Palin's Alaska. The person, named Tre, said "Sarah Palin's Alaska, is failing so hard right now."
Willow replied on Tre's Facebook wall, "Haha your so gay. I have no idea who you are, But what I've seen pictures of, your disgusting … My sister had a kid and is still hot.Tre stfu. Your such a faggot."
It's good to see what the other Palin kids are up to, not just the ones being groomed by the media.