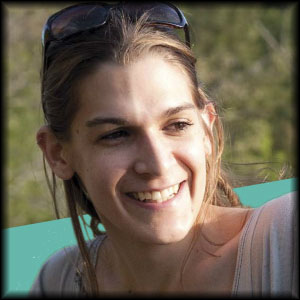 Chris Nieratko of KingShit magazine recently interviewed Hillary Thompson, the first openly trans skateboarder.
Thompson, 23, explains that "gender isn't determined only by genitalia. It's more of a visceral identity thing. Sometimes a person is neurologically wired in a way that their body does not reflect." She describes her skate crew as having been mostly accepting of her transition, and adds that she hopes to make a difference for younger kids. Thompson is sponsored by Endless Grind, a skate shop in Raleigh that has stood by her throughout her transition. Check out this video interview with Hillary on Queerty.
Thompson, who began taking hormones in 2009, describes her experience as "probably not any harder than anyone else's life." She first found out that she could transition at 14 or 15, and told her parents when she was 19. Her parents said they had always known, and they were supportive. A Raleigh, North Carolina native, Thompson has been skateboarding since she was 5 or 6 years old.
Nieratko clearly has a lot to learn about trans folks. He asks invasive questions about Thompson's genitalia and medical history, and refers to trans identity as "confusing subject matter." But it's good to see that the insular and often homophobic skateboarding world is beginning to acknowledge the presence of trans people in their community.
– Revel & Riot Contributor Naomi Moses