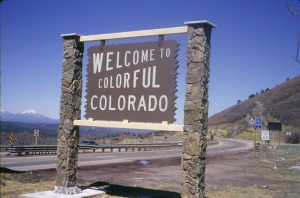 The bill that would have granted certain legal rights to gays and lesbians was defeated by a Republican-controlled committee in the state legislature last Friday. The bill would have allowed gays and lesbians to make medical decisions for their partners and become eligible for insurance and retirement benefits.
The House Judiciary Committee defeated the measure on a 6-5 party line vote, with all five Democrats on the committee voting in favor, but all six Republican members voting it down. Democratic Gov. John Hickenlooper said he would have signed the bill had it not been defeated.
In 2006, Colorado voters defeated a same-sex marriage ballot initiative.
"Today's vote was out of touch with everyday Colorado voters," Colorado executive director Brad Clark said in a statement. "With 72% of Coloradans in support of civil unions, House Republicans are out of the mainstream. Once again, they have turned their backs on Colorado families and kids."